As part of our range of services, we offer hygienic walling solutions. Our PVC wall cladding offers a cost effective, hygienic food safe approved wall covering. Our hygienic walling is ideal for schools, restrooms, airports, kitchen, catering and food manufacturing facilities. The cladding is available in a variety of colours offering a safe antimicrobial protection. Our hygienic walling is hardwearing, easy to clean and chemically resistant.
Unitech Projects work predominantly within the food and allied industries and are also able to offer the following services to name but a few:
Process and freezer room construction using composite wall panel systems.
Above and below ground drainage systems.
Stainless steel drain and kerbing installations.
Platform and structural steel.
Mechanical and electrical services.
Fully certified gas installations.
Unitech Projects are part of the Unitech Group, a group of companies offering a range of products and services predominantly to the food and beverage and catering industry. We have the ability, experience and the resources to carry out projects up to the value of £5M and are always looking for new challenges and opportunities.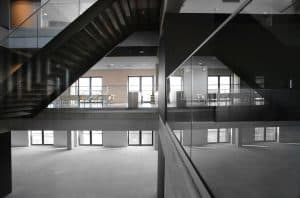 If you would like to enquire about this service, please fill out the request form below and we'll be happy to help.