Unitech Projects | A Specialist Construction Company

Unitech Projects is a specialist construction company and Project Management House. We have the ability, experience and the resources to carry out projects up to the value of 5 million pounds. We are always looking for new challenges and opportunities to provide our project management services.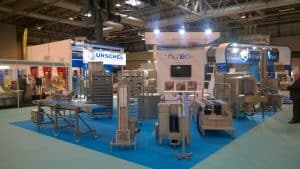 Some of the services we offer include the following:
Process and freezer room construction using composite wall panel systems.
Above and below ground drainage systems.
Platform and structural steel.
Mechanical and electrical services.
Fully certified gas installations.
We can project manage, assist with design and build where required. Or we can assist with individual elements as requested by our customers.
LATEST NEWS :
Welcome to our new website. Unitech Projects invites you to explore our new website. This links back to our new group marketing strategy, so expect lots more to come. For more information on our group please view the Unitech Group site. Our new site has been created with the customer experience in mind, the site includes many new features to help users quickly and…